Why Do Some Teslas Have a Matte Finish?
Have you ever seen a Tesla with a matte finish and wondered why it looked different than all the other Teslas on the road? The answer is XPEL STEALTH film. This film allows Tesla owners to give their vehicles a nice matte finish that looks great and protects the paint from damage without the inconvenience of delicate paint maintenance. In this post, we will outline how this is done and how you can achieve this matte finish by following simple steps.
Why Do Some Tesla's Have a Matte Finish? What are the benefits? 
Tesla has chosen to go with a gloss paint finish for all of their vehicles. This provides the vehicle with an elegant look, but it doesn't always hold up well against the elements like snow and ice that can cause scratches and chips in your paint over time. XPEL STEALTH is a film that goes on top of your car's paint job to protect it from scratches and chips. It has a matte finish so you can still see your car's original color, but without the shine that makes it susceptible to damage.
When you install this film over gloss paint, it creates an effect called "color saturation" which means that your car will look more vibrant in color than before!
The best part about using this product as opposed to another brand is that it's easy on the eyes. The matte finish makes a more subtle look than glossy paint jobs and still gives your car an edge over others with its unique design elements like textured patterns or even chrome trim pieces that complement any color scheme.
With so many options available when choosing how to protect your vehicle's paint job – why not go with something that looks great too? Like a matte finish.
What Is the Expected Life of XPEL STEALTH? 
The expected life of the XPEL STEALTH film is 10 years. This may vary depending on the climate and how often the car is driven, but it's a good estimate to give you an idea of how long this product will last. The warranty cover bubbling, yellowing, staining, cracking, delaminating, peeling, and more.
How to Install an XPEL Stealth Film for a Matte Finish 
You can hire qualified personnel to install the XPEL Stealth film for you or you can do it on your own. The film is easy to install and doesn't require any special tools or training. All you need is some patience, a few simple supplies, and the willingness to learn something new!
If you decide to get your Tesla a matte finish, these are steps to follow:
To get started, you need to purchase XPEL STEALTH film as well as other accompanying products such as the sealant, cleaner and detail spray.
Next, clean the surface area of the car- where you will be installing this film. Ensure it's clean and dry completely before applying anything else. The film should also be clean and dry.
Go ahead and wet the car's surface using a cleanser (XPEL gel- which is a mixture of alcohol and other great substances).
Once all surfaces are prepared, remove the backing paper from one side only (we recommend starting with an uncut corner). Apply the film evenly across the entire surface while pressing firmly until it snaps into place. Add more gel if you need to so as to get the film to stick well on the car's surface.
Next, adjust the film and use a squeegee to remove any excess gel from the film. This will remove all the air pockets as well as make the surface neat.
Clean up any excess XPEL gel residue using a soft cloth dampened in water and repeat the same process to all other surfaces of the car.
Finish by trimming off edges with scissors or a razor blade as needed then wipe down all surfaces again using rubbing alcohol – this will remove fingerprints and dust particles so make sure there are no smudges left behind!
Now that you know how to install XPEL STEALTH, it's time to get started on giving your Tesla that matte finish you've always wanted!
What Not to Do When Installing an XPEL Stealth Film 
The Xpel Stealth film is an easy do-it-yourself installation. It will protect your paint job and give it a nice matte finish that doesn't look like plastic wrap over the top of the car. If you are thinking about installing one yourself, here are some things to keep in mind: Don't use any other products besides what is included in the kit – including your own adhesive tape or decals.
Make sure there isn't any dirt on either side of the film before applying pressure across the entire surface. Also, ensure that your hands are clean so there aren't any fingerprints left behind.
Bottom Line
XPEL STEALTH film is a great way to give your Tesla a unique and elegant look while protecting it from scratches and chips. It's easy to install, doesn't require any special tools or training, and comes in a variety of sizes so you can get the perfect fit for your car. If you're looking for something that will make your vehicle stand out from the rest, XPEL STEALTH is the perfect solution!
How Do I Get XPEL STEALTH For My Tesla?  
Who we are? We are the Ultimate Window Tinting company that specializes in automotive services. If you're interested in giving your Tesla a matte finish using XPEL STEALTH, give us a call today to schedule your appointment! We offer installation film for all car makes and models, so if you're not driving a Tesla – no problem! We'll find the right protection for your vehicle.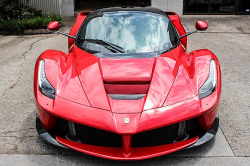 Latest posts by ultimatewindowtinting
(see all)