What Makes Tesla's Paint Different? Your Ultimate Tesla Paint Guide
Teslas are distinctive, innovative vehicles. Not only are their technology capabilities unrivaled, but their striking paint colors truly make them showstoppers. From the gorgeous Red Multi-Coat to the stunning, but sadly discontinued, Obsidian Black Metallic, Tesla colors are a step above the rest.
And with three new Tesla factory paint colors being released last fall, including Deep Crimson Multi-Coat, Abyss Blue Multi-Coat, and Mercury Silver Multi-Coat, Tesla fanatics worldwide are chomping at the bit to make these incredible cars their own.
But has Tesla's paint improved? What about its quality and durability? The paint protection technicians at Ultimate Window Tinting have the answers you're looking for.
Here's everything you need to know about Tesla paint durability.
Tesla Soft Paint Issues
Since we're near California, we're proud that Tesla manufactures their cars in the Golden State. However, due to strict Cal/EPA laws and emissions guidelines, the amount of volatile organic compounds (VOC) in the paint is severely restricted. This makes Tesla paint extremely soft and vulnerable to swirl marks, scratches, and scrapes. However, you can protect your car's integrity with Tesla paint protection from Ultimate Window Tinting. But more on that in a minute.
With the release of Tesla's new colors, many fans are wondering if Tesla's paint quality has improved. While Elon Musk reported last December that the brand had improved its paint quality, many Tesla owners beg to differ.
Colors of Different Tesla Models
If Tesla's soft paint didn't dissuade your brand loyalty, you may still have questions about the colors of the different models. While all Tesla models boast gorgeous colors, the hues can wildly differ.
The 2022 Tesla Model Y is available in the following colors:
Deep Blue Metallic

Midnight Silver Metallic

Pearl White Multi-Coat

Red Multi-Coat

Solid Black
The long-awaited Cybertruck, promised to be released next year, will be available in Stainless Steel and Matte Black Stainless Steel colors. 
What Color is the Easiest to Maintain?
If you want a Tesla color that can withstand your daily drives, white or silver might be the best option for you. However, if you want a flashy red or blue Tesla, paint protection film (PPF) will preserve your car's exterior for years. These colors also have the highest resale value.
How to Protect Your Tesla's Paint
If you want to keep your Tesla looking sharp for years to come, Tesla paint protection solutions from Ultimate Window Tinting is your answer. We offer numerous detailing packages to boost the resale value of your car. Some of our most popular services include:
Tesla Basic Detailing Package

Full Body Protection

Full Body Protection with Satin Finish
 Having paint protection film, also known as a clear bra, applied to your Tesla's exterior will protect it from acid rain, bird droppings, bug splatter, and road debris. The heat-activated self-healing properties make swirl marks and scratches things of the past.
PPF lasts around five to 10 years and will keep your Tesla's paint in pristine condition.
Quality Tesla Paint Protection in Vancouver, Washington
If you want to protect your Tesla's paint, look no further than Ultimate Window Tinting. With over two decades of experience, our specialists will seamlessly apply PPF to your ride to make it look flawless for years to come.
To learn more, call us today at (360) 686-2990. We'll keep your Tesla looking fabulous, no matter what the road throws its way.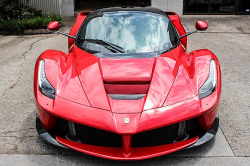 Latest posts by ultimatewindowtinting
(see all)