Who is Rivian? All You Need To Know About Car Company Rivian
Earlier this month, electric vehicle maker Rivian threw its hat in the ring with a major IPO that is expected to make a significant impact both on the EV market and in the way Amazon (the world's biggest online retailer) delivers its packages to your door. In this article, we'll walk you through everything you need to know about Rivian and why you should consider purchasing their sweet rides.
Let's dive in.
Rivian's backstory  
Whereas Rivian has been around for a while in one iteration or another, the car company only went public with its business in 2018.
This Southern California-based company was established in 2009 by RJ Scaringe, an MIT mechanical engineering graduate who until now remains the CEO of the company. Back then, Tesla's first offering—the Tesla roadster was the only EV available on the market, and Scaringe decided to build his own battery-powered sports car.
However, everything didn't sail smoothly. After two and a half years into the car's development, Rivian encountered financial hurdles that led to it reverting to developing and fine-tuning the pickup truck and luxury SUV, a vehicle that it eventually introduced to the public in the fall of 2018.
Who is backing Rivian?
Rivian has some heavy hitters as its investors. Amazon, which is one of its early investors, is thought to own approximately one fifth of the company—the online retailer also has plans to order 100,000 Rivian electric delivery trucks to enhance its fleet and minimize its carbon footprint. This order makes Rivian one of the early movers in the commercial EV landscape.
T. Rowe Price is another big player and early investor. It led a $2.5 billion investment round in the company in 2020.
Even so, one of the potential big winners of Rivian's IPO is the more than a century-old automaker, Ford, which invested heavily in the company and plans to work closely with it on its future EV projects.
Current and future EVs from Rivian
At the moment, Rivian has one EV joining roads across the US, and two more sets to be launched in the summer. Here is a breakdown of Rivian's current EVs and a rumor mill of what the future may hold for the automaker.
The Rivian R1T pickup truck 
This pickup truck is set to be Rivian's first consumer EV, and much hype is already surrounding it. The Rivian R1T is a fully electric, five-seater pickup that offers some exciting and unique features focused around the outdoors, together with some unique exterior color. R1T will also come with Rivian's mid-tier battery pack, which according to the company can offer a range of over 300 miles. This EV pickup is priced at $70,000.
Amazon's electric van for Rivian 
The huge Amazon order was one of the conditions of the marketplace's investment in Rivian. This order has since become a priority for Rivian. Barely two years after the announcement, prototypes of the Rivian van started popping up in Los Angeles. Amazon even started expanding its fleet of the Rivian van in San Francisco to determine how well they fared on the hilly terrains. Since then, Amazon's electric vans for Rivian have been spotted in Topeka, Kansas as well as in the Denver metro area.
Rivian's R1S SUV 
While the R1S SUV hasn't made the headlines so far in comparison to its pickup version, it may soon establish itself as the most prominent option in Rivian's small family. Although the luxury SUV market remains saturated, the R1S SUV promises to provide a luxury, range, and threshold for rugged terrain that most automakers may soon have difficulty competing with. The price of this SUV at its launch is $75,500.
Future models
While currently there isn't an exact confirmation of the next move that may be made by the automaker, it is believed that there is plenty of work going on behind the scenes. Last summer, Rivian filed for two trademarks for unknown vehicles.
The first one was titled the R1V (it was filed under the "the land vehicles and parts" category. The second was an R2X (filed under a similar category) and has been speculated to be some sort of a rally car. Furthermore, it is also rumored that moving forward, Rivian will be using numbers in its model naming scheme.
Why do electric vehicle fans fancy Rivian? 
Rivian pegs itself as one of the high-end EV makers for an adventurous person. A pair of its consumer vehicles–the RIT pickup truck and the R1S SUV made a huge splash when they were launched in 2018, thanks to their premium features (such as an optimal camp stove integrated into a compartment between the rear passenger seats and the rear wheels) and sleek styling. These vehicles are built on Rivian's "skateboard platform." This means that Rivian has a lot of flexibility when it comes to creating different vehicle types, such as its electric delivery trucks.
The platform (which is the framework upon which a vehicle can be created) holds the car's vital components such as battery packs, suspension systems, and battery packs, all systematically below the body of the vehicle, giving it a lower center of gravity compared to traditional combustion engine cars.
Rivian's R1S SUV will compete with other SUVs from companies like Tesla. These include crossover Model Y and Model X SUV vehicles. The R1T pickup truck may also face competition from Cyber truck. However, Cybertruck's divisive form-over-function, large size, and continuous delay may just give Rivian the fighting chance in the steadily growing EV pickup truck landscape.
The challenges that Rivian Face 
Rivian isn't without its troubles. In case it stumbles and fails —publicly-traded company Faraday Future promised to produce futuristic cars, but until now, it hasn't kept its promise. Another example of a failed EV production is Ford's premium Lincoln brand that has since been canceled. Ford has burned through approximately a billion dollars in 2021 alone in its quest to create an electric car.
Despite vowing to work hand in hand with Rivian on its EV project, Ford isn't exactly rolling over and handing over the EV market to Rivian.  Ford's EV ambitions may either benefit or harm the partnership. As it is, Ford has more than 150,000 pre-orders for its all-electric Ford F-150 Lightning—it is utilizing its Ford Mustang Mach – E to jumpstart its custom-made market and the EV-based retrofit.
Final Thoughts 
Despite a slew of EV startups cropping up in recent years, Rivian has managed to stay on top of the game. Among the things that set it apart are its unique EV designs and its list of impressive investors.
Consumers are starting to embrace electric vehicles. However, not everyone is conversant with the best models. For EV purchase guidance, contact us at Ultimate Window Tinting, and let us help you make the best purchase decision. We are also aware that vehicles are a significant investment, and we aim to help you protect and give your vehicle a facelift with our unmatched clear bra and window tinting services.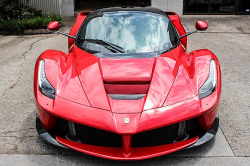 Latest posts by ultimatewindowtinting
(see all)