Tesla Cybertruck vs Rivian R1T: The Ultimate Electric Truck Showdown
Gone are the days of Chevy and Ford holding the title for America's most sought-after pickups. As the popularity of electric vehicles (EVs) continues to gain traction, more drivers are opting to buy electrified trucks.
Hands down, two of the most talked-about contenders in the EV segment are Tesla and Rivian. Not only are these companies threatening the long-standing dominance of their combustion-engine competitors, but they're also preserving the planet.
But is the Tesla Cybertruck or the Rivian R1T the better option for you? While both of these pickups are electric, they couldn't be more different.
Luckily, the EV enthusiasts at Ultimate Window Tinting are happy to help. Keep reading to learn how the Cybertruck stacks up to the R1T. 
Price
One of the biggest differences between the Tesla Cybertruck and the Rivian R1T is their price tags. The R1T has a starting price of $67,500. The Rivian R1T Launch Edition, which is currently sold out, and the Adventure Edition both cost $73,000. However, R1T buyers will receive a $7,500 EV tax credit, which Tesla is no longer eligible for.
The entry-level price for a Tesla Cybertruck is $39,000. The Dual Motor AWD model costs $49,900 and the Tri-Motor AWD model costs $69,900. 
Design and Specifications
Regarding ‌design, the R1T and Cybertruck wildly differ. Rivian has taken a more familiar design approach, making its EV resemble traditional gas-powered pickups. The R1T features a chunky body, a large load bay, and a four-door layout.
Meanwhile, the Cybertruck's futuristic, sci-fi design is guaranteed to turn heads. Tesla's truck boasts more angles than your high school geometry class.
As for specifications, the Cybertruck has a higher ground clearance (16 inches vs 14 inches), max payload (3,500 lbs. vs 1,750 lbs.), and a longer bed (6.5 feet vs 4.5 feet) than the R1T., Thanks to its lightweight construction, the R1T is much faster than the single- and dual-motor Cybertrucks, topping out at 125 mph. But Cybertruck's Tri-Motor version beats all R1T models at 130 mph. 
Construction
The Tesla Cybertruck is outfitted with cold-rolled stainless-steel body panels. The truck's 3 mm-thick steel body is what the automaker has dubbed its "high-strength glass armor."
The R1T has a high-strength steel chassis. Its body is made from a combination of carbon fiber and aluminum body panels. This makes the R1T significantly lighter than Tesla's EV. 
Interior
While both cabins are minimalistic, the R1T's interior is much more conventional than that of the Cybertruck. Tesla outfitted its Cybertruck with a yoke-shaped steering wheel, similar to those found in airplanes. The Cybertruck has six seats arranged in two rows of three. It also features a large 17-inch touchscreen mounted to the center of the dashboard.
The R1T seats five, with two seats in the front and a three-seat bench seat in the rear. It also features a central touchscreen. 
Features
Both trucks have innovative features that make them enjoyable and safe to drive. The Cybertrck offers 110V and 220V power outlets, an air compressor, a driver-assist system, full self-driving technology, and autopilot hands-free driving mode.
The Rivian R1T offers a hand-free driving mode, a "gear-tunnel" that makes it easy to stash your stuff, a removable roof option, and natural-grained ash wood accents. 
Cybertruck vs R1T's Range
Depending on what version you buy, the Tesla Cybertruck has range distances of 250, 300, and 500 miles. The different Rivian R1T models have ranges of 230, 300, and 400 miles.
The Cybertruck's 250 kW charging rate is greater than that of the R1T (160 kW).
Rivian R1T Vs Tesla Cybertruck: Towing Capacity
The Tri-Motor Cybertruck version can tow up to 14,000 pounds and has a maximum payload of 3,500 pounds. The Rivian R1T can tow up to 11,000 pounds and has a maximum payload of 17, 600 pounds. 
Tesla Cybertruck vs Rivian R1T
: Which One Should You Choose?
 While both electric trucks are great options for drivers who want to reduce their carbon footprints, the Cybertruck offers more bang for your buck. That's because of its advanced features, more affordable price, and powerful capabilities.
However, the Cybertruck may not be the best option for people who want to drive a more traditional-looking pickup. That crown goes to Rivian.
Keep Your Electric Truck Protected
Whichever EV you choose to buy, it's important to preserve its paint. Ultimate Window Tinting's clear bra solutions will protect your truck's paint from scrapes, scratches, corrosion, fading, and swirl marks. Additionally, our window tinting solutions will help you get more life out of your battery. That's because our tints keep your cabin cool so you don't have to blast the A/C.
To learn more about our high-quality services, contact us today by calling (360) 686-2990.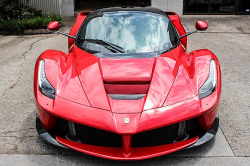 Latest posts by ultimatewindowtinting
(see all)