XPEL Clear Bra versus 3M Scotchgard: What's the difference?
Dents and scratches from rocks and pebbles, sticky grime from bugs, bird droppings, the sun's UV rays, and winter's salts along with other debris are problems your car's exterior handles every day. The mentioned can seriously damage your vehicle, causing it to lose its once sleek appearance and, consequently, a drop in resale value. So what can you do to protect your vehicle's integrity? Four words: get a clear bra. It protects your car's paint for a long time and being clear; it's hardly noticeable. That said, here is a detailed comparison of XPEL Clear Bra and the 3M Scotchgard.
Differences between XPEL Clear Bra versus 3M Scotchgard
XPEL and 3M are the leading brands in the car paint protection film realm. The two brands are known for top of the shelf, clear bra products, and the similarities between their products are quite many. However, being two different brands, there are always a few differences. Today we are about to highlight those for you so you can know what you're getting yourself into when you choose either
Self-healing Properties
Even though 3M is practically the father of the entire auto paint protection film industry, XPEL is famed for taking the time to develop its products. Being a small company that mainly focuses on the production of paint protection films, XPEL is doing a pretty good job. For instance, it's renowned for the manufacture of the world's first self-healing film, which means if you scratch the clear bra, you only need to pack your car under room temperature. In 30 minutes, the scratched surface will look good as new. However, this is not to say 3M Scotchgard isn't impeccable. Its latest film boasts some similar level of self-healing, but it's still not as good as XPEL Clear Bra.
Warranty
The warranty offered is also one of the main differences between the XPEL clear bra and the 3M Scotchgard. XPEL clear bra comes with a ten-year extended warranty while 3M Scotchgard only offers seven years. While both warranties are quite promising, most buyers prefer XPEL over 3M, mainly due to this factor.
Prices
Another significant difference between the XPEL Clear Bra and 3M Scotchgard is in the price you will pay. While both products are quite high end, you'll have to part with a little more money if you opt for XPEL Clear Bra. It'll, however, be worth your while.
Finally
The differences between Xpel Clear Bra and 3M Scotchgard are not that significant. The only major difference between the two lies in the better self-healing properties that XPEL Clear Bra offers you. Therefore, both are great options when you want a film that offers you higher performance protection, a crystal clear finish after installation, and longevity. At the end of the day, how well a car paint protection film serves you depends on how you maintain it. Check us out today for more information on the right clear bra for your vehicle.
The post XPEL Clear Bra versus 3M Scotchgard: What's the difference? appeared first on Ultimate Window Tinting.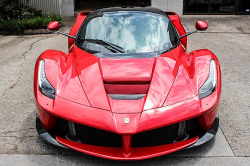 Latest posts by Kenley Wallis
(see all)