Mirror, Mirror on the Wall: Which Luxury Car Will be the Priciest in 2020?
Luxury cars are known for amenities like hand-stitched Napa leather interiors, high-sheen exteriors you can gaze at your own reflection in, and engines that shatter performance and speed records. The price tag of these vehicles truly boggles the mind, but their buyers are in a league all their own and often sprinkle several of these beauties around their mansion-like garages. Eye candy, status symbols, and all-out powerhouses, these luxury vehicles dazzle every sense. What are some of the most expensive cars on the market today, and which will be the priciest in 2020?
Maserati Levante Trofeo
Our list of outrageously expensive cars begins with the 
Maserati Levante Trofeo
, with a list price of $171,475. This is an Italian SUV that's packed with power, boasting a twin-turbo V8 engine that churns out 590 horsepower. The engine is put together by Ferrari, and their extensive Formula 1 racing experience zooms to 60 miles per hour in 3.7 seconds. It is among the fastest SUV's for sale today, with a top speed of 189 miles per hour. Inside the cockpit are carbon-fiber paddle shifters, luxurious leather seating, and a powerful 17-speaker audio system.
Tesla Roadster
Next up is the 2020 Tesla Roadster, who's price tag starts at $200,000. Accelerating from zero to 60 in 1.9 seconds, and 100 miles per hour in 4.8 seconds, it's the quickest car in the world, zipping up to 250 miles per hour using cutting edge green technology. As the world's only all-electric super car, it has amazing aerodynamics and agility, and a surprising amount of raw power. With seating for four and a glass roof, it's a roadster that ticks all the boxes for combining environmental friendliness with raw performance.
Ferrari F8 Tributo
This mid-engine sports super car celebrates excellence and all things Ferrari, and will be priced at $276,000. Rocketing from zero to 60 in a little less than 3 seconds, the Ferrari F8 Tributo gives drivers a thrilling, one-of-a-kind experience. It has unique aerodynamic features like the S-Duct, something borrowed from Ferrari's extensive F1 experience. Inside the cockpit, each element has been redesigned for a new generation of super car, with steering wheel mounted control and the latest connectivity technology.
Rolls-Royce Cullinan
The ultra high-end SUV market has one well-known name that defines luxury, and that's Rolls-Royce. The 2020 Rolls-Royce Cullinan, which can be purchased for $327,750 is a reflection of the ultimate in vehicles that pamper you, the Rolls Royce Ghost and Phantom sedans. This is basically the SUV version of all the sumptuousness that Rolls-Royce is famous for. With a unique aluminum space frame, new chassis technology, and a self-leveling air suspension, this is an SUV like no other on the road that pampers and protects you along every mile.
Rimac C Two
You may have never heard of Rimac, a Croatian car company that is growing quickly in the world of super luxury sports cars. The Rimac C Two proves they are no one to be trifled with, and they've developed the C Two into a 1914 horsepower machine that propels drivers to 60 miles per hour in a mind-boggling 1.85 seconds. With a price tag of $2.1 million, it is in the upper echelons of the priciest vehicles of 2020, and Rimac is a company to watch for future innovations.
Lamborghini Aventador SVJ
A substantial $526,865 will purchase the Lamborghini Aventador SVJ. With only 800 units made per year, these high-performance sports dynamos boast a naturally-aspirated V12 engine that's Lamborghini's most powerful yet. With completely customizable interiors, these jaw-dropping vehicles have perfect aerodynamics and a futuristic look that provide thrilling performance around every curve.
McLaren P1
The McLaren P1 is a hybrid supercar was designed to be the best drivers car in the world, and it delivers. Designed to follow the iconic McLaren F1, the P1 is built with a carbon fiber tub, and exclusive McLaren Formula 1 technology. The P1 has a top speed of 214 miles per hour, puts out 664 lb-ft of torque, and 903 horsepower. It delivers supreme performance on the streets and on the track, putting the driver in the middle of a dynamic driving experience. With butterfly doors and a prominent rear spoiler, this is a vehicle that can't be ignored. It's price tag can't either, at $1.15 million.
Mercedes-AMG One
The future of driving performance is embodied in the Mercedes-AMG One, that brings the dream of Formula One racing on the streets into reality. It's a two-seat performance hybrid that puts out over 1,000 horsepower, and is a tribute to Mercedes commitment to motor sports. It features muscular elegance on the road, and refined luxury inside. Only 275 cars will be produced at a price tag of $2.72 million.
Aston Martin Valkyrie
Since only 150 of these stealthy performance sports cars will be made, so the 2020 Aston Martin Valkyrie is an instant collector's item. This ultimate luxury vehicle is like something out of this world, with radical aerodynamics that feature a unique, open underfloor that grabs downdraft and lends the vehicle its legendary performance. Space age engineering gives the Valkyrie unbelievable speeds from the 6.5 liter V12 engine. The Aston Martin Valkyrie has a price tag of a cool 3.2 million.
Bugatti Chiron Sport
Topping the list of the luxury car that will be the priciest in 2020 is the incredible Bugatti Chiron Sport, with a price tag of $3,260,000. Yes, for more than 3 million dollars you too could be the owner of a W-16 (yes 16) turbocharged engine that actually entered the annals of history by breaking the 300 miles per hour barrier. Like nothing else on the road, the Bugatti Chiron Sport has a bold, futuristic exterior, dynamic torque vectoring, and a expressive sport suspension.
Luxury cars last longer with the right high-end maintenance. Contact us today for the highest quality paint protection, vehicle wraps, and more at (888) 964-TINT or stop by at 6900 NE Highway 99 in Vancouver, Washington.
The post Mirror, Mirror on the Wall: Which Luxury Car Will be the Priciest in 2020? appeared first on Ultimate Window Tinting.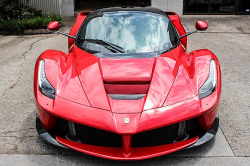 Latest posts by ultimatewindowtinting
(see all)