Protecting Your Home & Car on a Budget with Window Tint and Clear Bra
Nature, they say, has a unique way of enhancing our psychological and physical health. But for non-living things like cars and properties, it can sometimes be a real thorn in the flesh. Think about the dangerous UV rays, bird droppings, sticky grimes, dust, winter's salts, pebbles, rocks, plus other kinds of debris that our homes and cars endure every day.
If you don't take action soon enough, your once glaring car's exterior may be nothing but a memory. And that goes hand in hand with a drop in resale value. So the big question is, how do you maintain your home or vehicle's original glare? This post reveals how a clear bra or a window tint can be an excellent investment for your car or home. Let's get to it.
What are the Benefits of Installing a Window Tint on Your Car or Home?
Optimal Privacy and Security
There's more to window tinting than just improving the appearance of your vehicle; the shading guarantees ultimate privacy for your and your passengers as you go about your business. What's more, you can park your car and walk away, rest assured that the prying eyes can't catch any valuables inside. A window tint gives you the much-needed peace of mind when traveling, especially to a new place.
Keeping the Upholstery from Fading
A professionally installed window tint can protect your investment and valuable assets more than you can imagine. True, parking in the shade or using a windshield protector minimizes sun damage. But for how long? You're not going to park the car forever, are you?
You need a long-lasting, consistent solution that will bar harmful sun rays from discoloring your upholstery, leather, and vinyl. Window tinting also reduces eye fatigue resulting from windshield reflection and nighttime headlights.
Blocking Harsh UV Rays
As you may be aware, prolonged exposure to UV rays causes adverse body effects like premature aging, acne, or even skin cancer. Fortunately, window tinting is here to protect you from dangerous electromagnetic radiation by up to 99%.
And the tint doesn't have to be dark to block the harmful rays; even clear or light tints offer optimal protection against UVA and UVB rays. The bottom line is if you're a long-distant/period driver, you need window tint protection to safeguard you against the imminent risk.
Shattered Glass Protection
You've packed your car in the neighborhood to attend to something. All of a sudden, a kid playing nearby throws a stone at the windshield. If you had a window tint installed, the chances are that the glass won't shatter (depending on the object's velocity and impact). But even if the glass breaks, in case of an accident, for instance, the tint will hold the glasses together, protecting you and the passengers onboard.
What are the Benefits of a Clear Bra for a Car?
Before jumping into how it can maintain or restore your car's original glare, let's first understand what a Clear Bra is. It's a plastic sheet usually applied to the car's exterior parts, i.e., those vulnerable to dirt, scratches, or damages. The plastic usually is custom-cut according to the vehicle's schematics to oversee perfect fitting.
Here are some of the benefits of an XPEL clear bra:
Cost Savings
Exterior car damage not only causes avoidable repair and maintenance costs, but it also takes a toll on your car's value. XPEL clear bra protects the most vulnerable vehicle edges against premature wear and tear, saving costs in the long-run.
Transparency
That the sheet gets mounted on top of the vehicle surface doesn't mean it interferes with the original color. The bra is 100% transparent such that if your car is grey, it maintains the same color after application. What's more, professionals usually use clear adhesives to keep everything incredibly original and transparent.
Protection from Impacts and Scratches
Debris and tiny rock chips can easily land on your vehicle due to human action or nature. And the impact can be so dire if the car lacks any protection. The XPEL clear bra can prevent any chip or debris that may require paint repair since the impact would only be on the sheet. As if that's not enough, the sheet has self-healing properties, meaning it will restore to normal under the warmth of the sun by expanding, making the scratch disappear.
Ease of Cleaning
Cleaning the clear bra is a no-brainer; you can lift all the spills, grime, bird droppings, dust, or slick with a simple soft cloth. The sheet is overly compatible with the ordinary car shampoos and soaps, plus it doesn't require any specialized cleaning or equipment.
What Should I Look for in Paint Protection Film?
Self-Healing Properties
Self-healing is the protection film's ability to restore to the original state after picking up a scratch. A go-for clear bra, like XPEL, should be the one that erases a scratch naturally when exposed to room temperature. Averagely, 30 minutes is a good time for a scratched bra to self-heal.
Warranty
Warranty is another factor that should influence your purchase decision. Today, it's a common phenomenon for most products to come with warranties. But for how long? A good protection film, like XPEL clear bra, should come with an extended warranty of up to ten years.
Price
You only get what you pay for – you've probably heard this common phrase, right? Well, while it is always a plus to purchase a product at a low price, the quality and longevity may not always be commensurate. The best car protection products are usually high end, and deservedly so, considering that they guarantee value for the money.
Wrap Up
Whether you're a commercial property owner, homeowner, or car owner, the benefits of protecting your property with a window tint or a clear bra cut all across. From reducing the maintenance and repair costs to providing ultimate security and safety, you just can't get enough of this incredible investment.
Have you been looking for the best clear bra and window tinting services for your car or property without success? If yes, your misery ends here. Contact us today for expert-based and customizable services across Vancouver, WA, and Portland.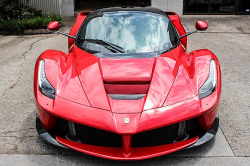 Latest posts by ultimatewindowtinting
(see all)