Do Car Window Tinting Companies Qualify To Tint Your Home Windows?
Tint isn't only for your car windows; your home windows may also need tinting. And it's the car window tinting companies you will have to approach for the best job. Instead of purchasing curtains, shutters, curtains, and other window coverings that cost money and need proper maintenance to last, why not just tint your windows?
Benefits of residential window tinting
If you are wondering why anyone would want to tint their home or office windows, worry no more because you are in the right place. Here are some main benefits of residential windows tinting.
It's cost-effective
Having professionals tint your home or office windows can be a cost-effective alternative to the use of curtains, blinds, shutters or any other window coverings that may come to your mind. This is because tinting amounts to a one-off expenditure since you would never need to replace the tint – at least not in the near future. Curtains and other window covering are good, but require regular maintenance. You have to wash them, and replace them when they give in to the process of tear and wear.
It conserves energy
You would really appreciate anything that would save on your energy bills. With the cost of electricity and other sources of energy soaring right through the roof, it makes perfect sense to embrace window tinting, which prevent the heat from the sun seeping into your rooms, necessitating the need to run your air conditioner constantly.
Reduces glare in your rooms
Window tinting blocks the sun's glare from creeping into your room, causing discomfort and reducing your productivity. When the glare reflects off your TV or computer screen, it would interrupt your viewing experience or working on the computer because it obscures the screen. Window tinting would be the best solution to this problem.
Protects your from UV rays
You may never have considered it: you may be prone to unhealthy levels of UV rays if you sit at your window with lots of sunlight coming through. Some of the diseases you may suffer through exposure of UV include melanoma and other skin cancers. But with window tinting, you can have peace of mind because it blocks 99% of UV light.
Maintains your room temperatures
Just as it keeps outside heat from invading your rooms, home windows tinting also prevent your indoor heat from escaping through the windows, leaving you with no choice but to switch room heaters which may lead to increased energy bills. If you tint your windows, you would be sure to maintain the room temperatures.
It's safe and secure
You chose the house at the corner of the street because it would give vantage views of the cityscape from your windows. But what didn't cross your mind is that people crawling along the same street may not resist the temptation to peep into your windows once in a while. A nefarious character may even want to break into your house through the window. Tints block outsiders from peering into your house and invading your privacy. At the same time, tinted windows make it a little harder for crooks to break through, keeping you safe and secure.
Why car window tinting companies can do a great job
The many amazing benefits of home windows tinting could make you want to look for a window tinting professional. And you need not look further than those car window tinting experts that did justice to your car. Here are some reasons car window tinting companies are the best candidates for your home window tinting:
They understand window tinting
If there is a person that understands window tinting more than anyone else, it's the technicians from car window tinting companies. The glass used on car windows isn't much different from the one making up your window panes. If they can tint car windows efficiently, they can tint your home windows as well. Don't bother scouring the internet or pestering your friends for referrals – contact your car window tinting company.
They have the right tools
Car window tinting companies have the right tools for the business. They have different kinds of window films, and will assess your tinting needs before choosing the most appropriate one for your windows. Combined with the expertise of tinting car windows, they can provide top-notch services which you may not find anywhere else.
They have the experience
You will also want to engage the services of car window tinting companies because of their extensive experience in the tinting field. They gather lots experience and skills from the many car owners seeking their services. As such, they are able to gain more in-depth experience compared to their counterparts dealing with homes. If you are looking for experienced home tinting professionals, look no further than car window tinting companies.
Duly licensed to tint windows
Car window tinting companies also have the licenses and certifications relevant to their trade. Having been in the tinting business for quite some time, you can be sure they understand the state and federal requirements when it comes to tinting the windows of your home or office. Other tinting companies may do a great job, but may not be quite familiar with the legal requirements since they are relatively new in the field.
Ultimate Window Tinting
Residential window tinting has lots of benefits, ranging from cost-effectiveness to creating a safe and secure home. Regardless of your style and taste, you can always find window films for your home windows. Professional window tinting companies focus on your comfort, safety and personal appeal when determining which window films to use.
If the idea of tinting your home windows appeals to you, you will need to engage the services of a reliable and professional residential window tint installers. You could consider Ultimate Window Tinting for high-end services that combine expertise and more than 50 years of experience in the tinting business.
You need the best home window tint, and the experts to handle the job so you can enjoy the benefits of tinted windows with the peace of mind you so need. Contact us today if you need more information on window tinting.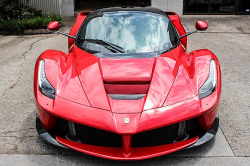 Latest posts by ultimatewindowtinting
(see all)