5 Benefits of Commercial Window Tinting for Buildings
As a savvy business owner, you're continuously looking for ways to improve your bottom line while keeping your customers and employees happy. While your budget might not accommodate a team of professionally trained security guards or a new HVAC unit, commercial window tinting solutions could be perfect for you.
Why? Commercial window film can enhance your building's aesthetics, improve your security, and lower your electricity bill all while keeping your staff and customers comfortable.
Curious to learn more? Here are five need-to-know benefits of commercial tinting for business owners.
1. Improved Privacy and Security
As a business owner, you need to constantly keep your guard up against potential thieves and vandals. Stolen inventory can cost your business big time. Luckily, commercial window tints can improve your building's security. Furthermore, window film can also make your building a safer place to work.
Large, transparent windows are attractive targets for burglars. They have a wide, open view of your business's inventory. Installing commercial film keeps the bad guys from peering in.
Additionally, commercial window tint makes the window glass harder to penetrate. The ultra-tough film holds shattered glass together, keeping your employees, customers, and inventory safe from potential intruders.
2. Enhanced Aesthetics
Looking for a cost-effective way to enhance the appearance of your business? Commercial window tint adds a decorative touch to any building. In fact, window tint film comes in a huge array of colors and styles that cater to your unique tastes. Choose bright colors or decorative patterns.
Tinting your building's windows also creates a consistent look from across the street. It's an affordable way to make a huge impact.
And since tint makes your windows look darker, it makes it harder to see dirt and debris. This means less time washing your windows!
3. Increased Comfort and UV Protection
During the summer season, temperatures in Vancouver can soar. This is especially true in the city. Bright, direct sunlight can turn your office into a sauna. Installing commercial window film creates an efficient barrier against the sun's heat. That's because the sun's warmth bounces off the tint. This keeps the interior of your building cooler, helping employees beat the heat. 
But that doesn't mean the tint blocks out natural light. Commercial window tints can actually keep your team cool while still letting natural sunlight shine through. This allows your staff to enjoy the sunshine while not getting sizzled by its heat. This can help with seasonal depression when the winter weather finally rolls in. It can also improve employee productivity. When employees are comfy, they can conquer their to-do lists.
Better yet, commercial window film protects their skin against the dangers of UV rays. Did you know that most skin cancers are caused by exposure to UV rays? If your employees have their desks set up by windows, this could increase their risk of developing this deadly disease. Commercial window tints can protect them by blocking out 99.9% of harmful UV rays, promoting workplace wellness.
4. Lowers Utility Bills
On average, between 25% and 30% of your building's energy escapes through its windows. If you hate pulling down the shades and continuously blast the AC, your utility bill can soar.
As we previously mentioned, commercial window tint keeps your office cool by blocking out the sun's heat. As an added bonus, this can also lower your energy bills by trapping the cool air inside your building. Think of commercial window tint as an extra layer of comfort and insulation.
5. Long-Lasting Results
Vancouver business owners always want to make their hard-earned money stretch further. Commercial window tints can last for up to 10 years. This means that your business can enjoy better security, increased comfort, and enhanced aesthetics for years to come.
Improve Your Business with Commercial Window Tint
Ready to upgrade the security, privacy, and appearance of your business? If so, contact Ultimate Window Tinting today by calling (360) 686-2990. We'll give you a free, on-site estimate. With over 48 years of combined experience, you can trust us for your commercial window tinting needs!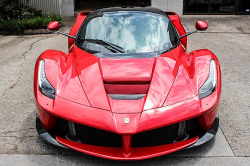 Latest posts by ultimatewindowtinting
(see all)