XPEL Ultimate Fusion PPF vs Ultimate Plus PPF: What's the Difference?
You love your car. It's your baby. And just like everything else in life that you adore, you want to protect your vehicle from potential harm.   
Thankfully, paint protection film (PPF) does just that. PPF, otherwise known as clear bra, preserves your car's paint from damages inflicted by the outside elements. These can include fading or discoloration from UV rays, scratches and chips from rocks and road debris, bird droppings, bug splatter, and even acidic rain.
Here at Ultimate Window Tinting, we take your vehicle's protection very seriously. That's why we only use the best PPF products available on the market, including XPEL Ultimate Fusion and Ultimate Plus.
Both of these films are made by XPEL, a leading provider of paint protection solutions. But how can you know which XPEL PPF is right for you?
In this article, our experts will break down the differences between Ultimate Fusion and Ultimate Plus, as well as the unique benefits of each.
Keep reading to learn more.
Why We Use XPEL
When it comes to long-lasting, next-level clear bra protection, XPEL PPF is the clear choice. XPEL is the most trusted brand in the automotive paint protection market. With over 20 years of experience, XPEL's products offer maximum protection.
The company makes its PPF from the best materials available, ensuring they stand up to the test of time. XPEL paint protection film features advanced self-healing properties, allowing it to better protect your car's paint from scratches and swirl marks. Furthermore, its superior strength can withstand over 15MPa and tensile elongation of more than 200%. To put it simply, XPEL will efficiently protect your auto paint from stone chips.
Two of XPEL's most popular paint protection films include Ultimate Fusion and Ultimate Plus.
Benefits of XPEL Ultimate Fusion PPF
XPEL's newest paint protection film is Ultimate Fusion. The company took everything you know and love about PPF and flipped the script, creating a product that's slicker, more water resistant, and easier to maintain.
XPEL Ultimate Fusion PPF boasts dual-purpose protection, optimal clarity, high gloss, and enhanced self-healing properties. Its hydrophobic topcoat has a naturally slick surface to repel water, making your car easier to wash and maintain.
Some of the biggest benefits of XPEL Ultimate Fusion PPF include:
1.Maximized Surface Clarity
Ultimate Fusion enhances the color depth of your car, resulting in a smooth, sleek, and slick finish. You can't achieve these stunning results even with the best wax.
2. Flawless Fit
XPEL Ultimate Fusion PPF seamlessly conforms to every curve on your car. Thanks to industry-leading design patterns, this clear bra can fit any make and model.
3. Dual-Purpose Protection
This paint protection film provides superior protection from rock chips, light scratches, and scuff marks. Ultimate Fusion also protects your ride from insect acid, oxidation, contaminants, and corrosion.
Ultimate Fusion is a more expensive option but offers unbeatable, long-lasting protection. Interested in learning more about Ultimate Fusion PPF? Contact Ultimate Window Tinting today.
Benefits of XPEL Plus PPF
XPEL Ultimate Plus PPF is the first ever clear bra to feature heat-activated self-healing properties. Originally developed in 2011, car owners have trusted this paint protection film ever since.
Ultimate Plus is one of the most advanced clear bra solutions available and comes in three different thicknesses to protect both interior and exterior services. The entire lineup is almost completely transparent and will preserve your car's integrity for years to come.
This PPF is more affordable and offers numerous benefits, such as:
1. Self-Healing Topcoat
Made from elastomeric polyurethane, Ultimate Plus PPF can heal itself from swirls and light scratches.
2. Non-Yellowing
This clear bra's proprietary formulation prevents fading and discoloration. It also won't yellow from UV exposure and is stain resistant.
3. Protects All Surfaces
Ultimate Plus PPF's Edge Seal Technology ensures it stays in place, keeping all areas of your car protected.
Which One is Right for You?
So, which XPEL PPF is the right one for you? While both are amazing products, there are some key differences to take into consideration. If you want water-repellant protection that enhances the look of your car, Ultimate Fusion PPF is the way to go. If you're looking for long-lasting protection and a clear bra that heals itself, XPEL Ultimate Plus could be the right choice for you.
If you need more assistance, our team is happy to help. Contact us today by calling (360) 686-2990 to learn more.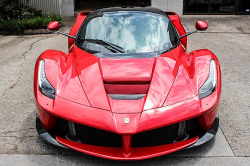 Latest posts by ultimatewindowtinting
(see all)