Everything You Need to Know About Car Window Tinting
Car window tint not only makes your vehicle look sharp, but it has many additional benefits as well, such as UV protection and safety. Before you jump into tinting your windows, however, there are some important things to consider in deciding the right option for your needs.
Learn more about the benefits of car window tint, the different types of window tint and the laws behind window tinting.
Benefits of Car Window Tint
Tinting your car windows is about more than just aesthetic appeal. It also has many additional benefits for your comfort and safety and for extending the condition and life of your vehicle.
Here are some additional benefits of tinting your car windows:
Reduces fading: Car window tint blocks the ultraviolet light from the sun that can cause your upholstery to fade over time. This is especially true of vehicles with dark interior upholstery and accents.
Protects your skin: Even when driving, the sun exposure can wreak havoc on your skin and lead to damage in the future. Tinted windows block UV exposure, so you don't need to worry about sunburn on your morning commute.
Reduces heat: Along with protecting you and your interior from the damage of UV exposure, window tint also blocks some of the heat from penetrating your vehicle. If you live in an area with a lot of direct sunlight, or if you have a dark interior, this can keep your vehicle from becoming unbearably hot in the day.
Privacy: Depending on the level of tint you get and the laws in your area, dark-tinted windows make it more difficult for people passing by to see into your vehicle and being nosy about what's inside.
Safety: In the event of an accident, window tint can help your car glass stay together and prevents it from shattering. This will help you avoid injuries from small shards of glass.
Better look: A professional, well-done tint can give your car an elegant, streamlined look, as well as giving you an air of mystery on your daily drives.
Different Types of Window Tint
There are many different types of window tint that offer different advantages. If you're looking to get window tint, it's important to understand the various types available to you.
Infrared film: This type of window tint blocks UV rays and heat, but it does so with maximum visibility. With this film, you don't need to worry about the laws regarding window tint levels in your state. These tints are also designed to last years without fading, peeling or chipping.
Metallic film: This type of window tint has a high resistance to UV rays and heat, but it also has a dark, sleek look that gives your car a modern edge. Unfortunately, metallic tint can block cell phone and GPS signals, so it may not be a good choice if you use your phone's apps often.
Carbon film: Like metallic tint, carbon tint offers more UV- and heat-blocking capability than other types of film, but it was specifically designed without metal to allow GPS and cell phone signals to penetrate.
Window Tint Laws in Different States
Each state has its own laws governing window tinting, which may also be broken down by different regions. These laws are designed to make it easier for law enforcement to work safely if there's an emergency. If you violate the tinting laws in your state, you could get a ticket and be required to remove the tint.
In Oregon, for example, you are legally allowed to tint the side windows, rear windows and the top six inches of the windshield. For side and rear windows, the law states that the tinting material must:
Have a light transmittance of 50 percent or more.
Have a light reflectance of 13 percent or less.
Allow total light transmittance of 35 percent or more.
On the windshield, tinting material can have a light transmittance below 50 percent and total light transmittance through the tinted part of the window can be less than 35 percent, provided the tint is only at the top six inches.
The exceptions to Oregon law include multipurpose passenger vehicles or individuals with a written statement from a licensed physician or optometrist.
Fortunately, a professional window tint installer will know the laws as well, and they are legally required to give you a certificate proving that your tinting material is in compliance with the state law.
If you're visiting a state with different laws, you're unlikely to have an issue. Most law enforcement won't even bother to pull you over with out-of-state plates. This isn't a rule, however, so some states may still issue a ticket. If you frequently travel out of state, it may be in your best interest to ensure your tint is legal according to other state laws.
Can I Tint My Own Windows?
If you're the DIY type, there's nothing to prevent you from tinting your own windows. That said, tinting windows is an incredibly precise, messy and difficult process, which can easily go wrong with the incorrect equipment or technique.
If you want a smooth, seamless finish for your window tint, without bubbles, peeling or low visibility, this is a job best left to professional installers. They also know the laws in your state and can provide you with the appropriate paperwork, which you can't do on your own.
Visit Ultimate Window Tinting
If you're considering window tint for your vehicle, Ultimate Window Tinting is the place for you. We're a locally owned and family operated company serving the Vancouver and Portland areas with high-quality window tint materials and installations, as well as the best product lines on the market. We specialize in automotive, residential and commercial window tinting, safety and security films, clear bra paint protection and auto accessories.
We love what we do, so we're always happy to discuss your window tinting expectations, questions and concerns to determine the option that works best for you. Contact us today to learn more about our services!
The post Everything You Need to Know About Car Window Tinting appeared first on Ultimate Window Tinting.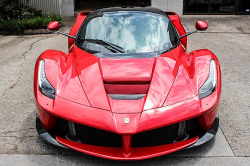 Latest posts by ultimatewindowtinting
(see all)